Services 
*Activation and Integration of the Emergent Chakras. Click here for more information.
*Visit the On My Mind page for information, tips, and ideas I'd like to share.
Scroll down for information about my newest offering: Voice Analysis Harmony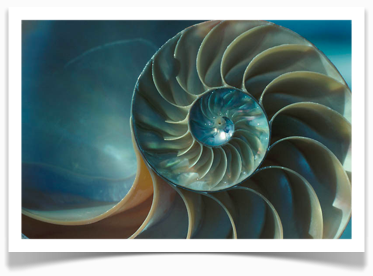 IITTS Energy Healing:  Each session is customized to the client's needs to create the most beneficial healing experience. Carol monitors the energy flow and adjusts the treatment as necessary, using Intuitive Intentional Touch, Tone & Stone (IITTS) therapy–her unique synthesis of the many modalities she has developed, studied, and practiced throughout her career. IITTS sessions may be performed in person or via distance transmission. Carol also offers energy healing for pets.
Sound Immersion Healing: Using Tibetan Singing Bowls and/or Tuning Forks, Carol creates a sonic healing environment that resonates within the client, bringing balance and harmony. Sessions offered include Chakra Balancing, Chakra Clearing, Relaxation, Stress and Depression Relief, Calming (for arthritis, high blood pressure, anger), Endocrine Balance, Body Systems Balance, and Sacred Solfeggio Tuning, as well as custom-created sessions. Vibroacoustic Therapy (VAT) may be included or may be scheduled as a separate, stand-alone treatment. In VAT, low-frequency sound is felt rather than heard, affecting the client at the cellular level.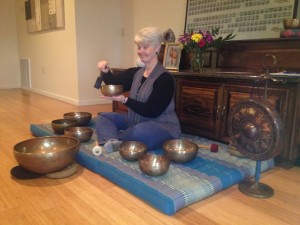 Space Clearing:  Carol assesses the energy of a home, office, or other space, clears congestion, and suggests ways to keep the energy flowing harmoniously in an environment that encourages wellbeing for all inhabitants.
Intuitive Reading:  Conducted in person, over the phone, or via email, Carol relates messages from the spiritual dimension to answer questions or offer guidance to clients.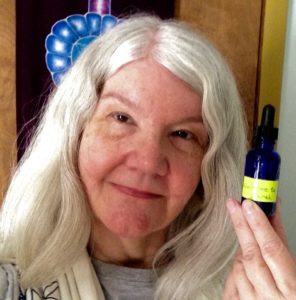 Star Essences Custom-blend Constellations: During the initial consultation, Carol will ask you to consider several questions to determine the changes and improvements you would most like to experience in your life. Using that information, she will propose a blend of several essences, called a "constellation," to support the attainment of your goals. You will work together to finalize the formula, give it an appropriate name, and then Carol will create your personal constellation in a 1 oz. dosage bottle and send it to you, along with instructions for use. Each constellation is as unique as you are. Consultations may be conducted in person, via email, over the phone, or via Skype. For more information about Star Essences, please visit their website: https://www.staressence.com
Voice Analysis Harmony (VAH) assessment:  VAH is a computerized "voice profiling" or voice analysis/bioacoustic tool which evaluates the frequencies of a person's voice to determine their state of health and wellness. For detailed information, click here. Along with the assessment, Carol will offer several options to re-harmonize your energy system, including healing sound sessions, vibrational essences, toning exercises, beneficial stones and colors, and much more. 
Fee Menu
(as of  2/12/18, subject to change)
IITTS Healing Energy Therapy
(Intuitive Intentional Touch,Tone, & Stone)
  30 minutes          $40
  60 minutes          $65
  90 minutes          $95
(Add $30 for outcalls. Distance transmission healing $40 per session, including an email or text report.)

Sound Immersion (~ 30 minutes)    $40
Vibroacoustic Therapy  (~ 30 minutes)   $30
Healing Energy Therapy for Pets  10 – 30 minutes      $20      (Add $20 for outcalls. Add $10 per 15-minute increment over 30 minutes. Distance transmission healing for pets $20 per session.)
Space Clearing   10 – 30 minutes    $45   (Add $10 per 15-minute increment over 30 minutes.)
Intuitive Readings  $65 for ~1 hour
Star Essences Custom-blend Constellation   Initial Consultation: $45 + $7 shipping. Refills start at $20 + $7 shipping.
Voice Analysis Harmony    Assessment + CD    $30     Add 30-minute Healing Sound session   $35     Add Tone Tonic Trio  $15 per bottle

Other Resources You Might Enjoy           
           Heart of the Spiral's Facebook Page
           Heart of the Spiral's Youtube Channel
      Star Essences