Energy Healing
Why choose energy healing?
You are not just your body. You are consciousness, personality, thought, memory, emotion, spiritual awareness, and more. These non-physical elements contribute to an energy system that permeates and surrounds your physical body, along with the bioelectricity generated by the functioning of your nervous system.
These physical and non-physical parts exist in a symbiotic relationship: the body supplies fuel and material experience for the energy system, and the energy system gives life and consciousness to the body. While Western allopathic medicine provides excellent understanding and treatment of the physical body, it usually neglects the non-physical, or energetic, aspects.
Energy-based healing therapies detect and correct problems in the energy system, creating wholeness and harmony throughout the energy field and providing an optimal environment for healing to occur. Although the effects vary, most recipients report feelings of ease, peace, and lightness after an energy treatment.
Heart of the Spiral's Facebook Page
Heart of the Spiral's Youtube Channel
The Spiral
Spirals occur abundantly in nature. Traditionally, the spiral symbolizes our journey through life into death and then into rebirth, as well as Earth's seasonal cycle. The spiral also represents my approach to healing. During my career in therapeutic bodywork, I came to realize the vital importance of getting to the heart of my clients' issues; once balance is restored to that central point, the pattern of wellbeing spirals outward, affecting the whole person. Therefore, I begin and end healing sessions with attention to the energetic center of my client, the essential point around which his being has coalesced–the very heart of the spiral.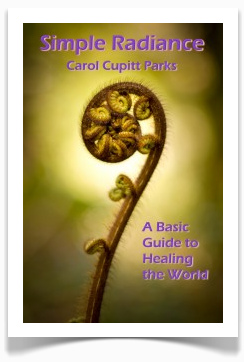 What's Up
The Second Annual Overlook Psychic Faire will be held on Saturday, March 11, from 11 AM till 5 PM, at the Overlook Mansion in Little Falls, NY. I'll be there to do intuitive readings and healing energy infusions, and I'll have Star Essences to promote and sell. In addition, I will give a short presentation on shamanism. I hope to see my local friends there! I also plan to attend the Psychic Faire in Frankfort, NY, on June 11; details to come!
Delightful news: I have expanded my supply of Star Essence concentrates, so I have even more options when creating your personal constellation blend! Click on the Services and More tab for further information.
I'm currently available for readings (in person or via phone, Skype, or email) and distance Reiki/energy sessions for people and pets. Once I have secured treatment space, I shall offer in-person sessions of my Intuitive Intentional Touch, Tone, & Stone therapy, Vibroacoustic therapy, and Reiki-assisted past life regression. Meanwhile, my family and I are happily settling into our new home in Little Falls, NY.
I am offering a free service to anyone interested: Activation and Integration of the Emergent Chakras. Go to Services and More and click on the link for details and info about the emergent chakras.
What is the one most important thing a person can do to help the world? 
Become centered in your heart.